There are places that have an undefinable, unique feel to them; something that only certain people can sense. The Hotel Universo is one of these places.
L'Universo is one of the historical monuments of 19th-century Lucca, with a central location, opposite the eighteenth-century theatre and the splendid Ducal Palace. The rooms offer spectacular views out over the cathedral and the tree-lined Piazza Napoleone or Piazza del Giglio.
The Palazzo was built some time in the 16th century and became a hotel in 1857, when guests included great names from Italian and international opera and theatre, who were playing at the theatre just opposite. The building still has the rooms, elegant salons and peacefully elegant atmosphere of times gone by.

This is the ideal place in which to enjoy the old mediaeval city of Lucca to the full.

The old Republic of Lucca and its province offer unique locations for studying city and country life in Italy and Europe at the dawn of the modern period as well as for taking a closer look at the defence structures in use during the Renaissance. This particular period of history saw the revolution commenced by the introduction of gun powder and the resulting developments in defensive architecture, engineering, war-making techniques and to a large extent, in culture and daily life.

Writer from Vicenza, Guido Piovene, sustained that Lucca was the only city in Italy to remain totally enclosed and surrounded by high walls, built in the 16th and 17th centuries, which continued to conceal the city from those approaching from the surrounding plains. In the early 19th century, the harsh and forbidding appearance of the city's walls was softened a little by a circle of trees planted on top of the solid walls, causing poet Gabriele D'Annunzio to celebrate Lucca as the "city of the wooded circle". The Hotel Universo is right at the centre of these walls.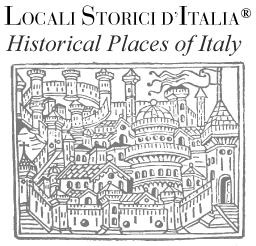 SPECIAL OFFER
The lowest price possible+ one hour bike rental free or a bottle of Tuscan wine!
SPECIAL OFFER
E' gratuito e lo sconto è immediato!
VIEW ALL OFFERS